Home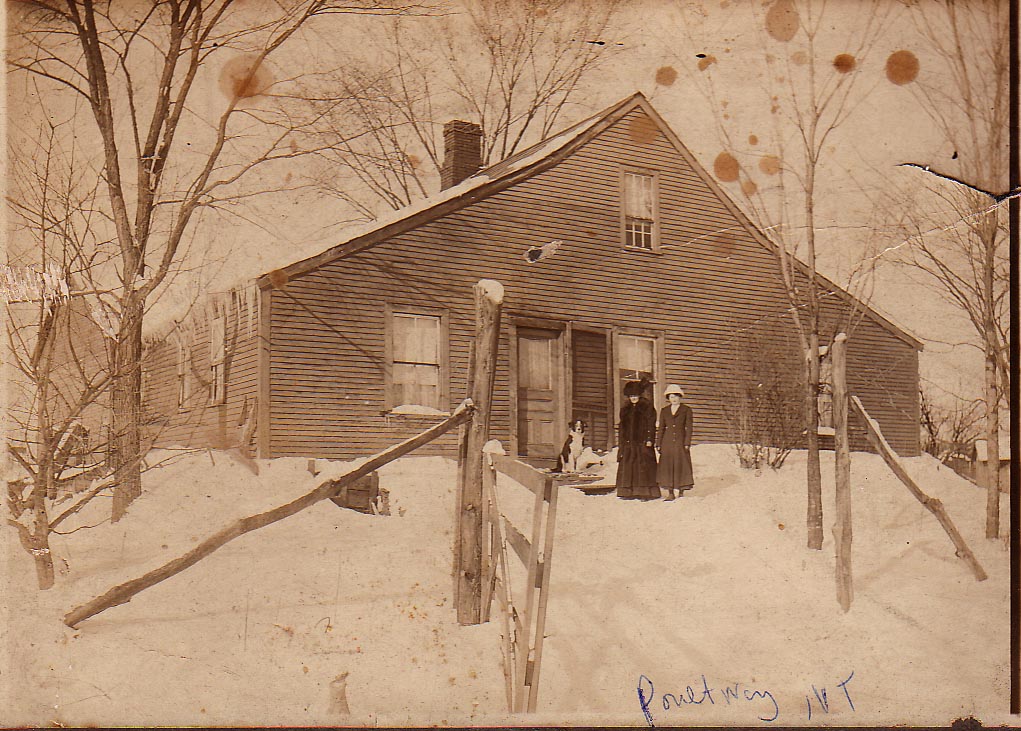 Griffith family home and farm purchased by Richard Griffiths after he arrived from Wales. Census records state that he purchased the farm, about 60 acres, shortly after he arrived in Poultney in the 1880s, and the house was reputed to be over 100 years old then. Today, the house has been resided and restored, and looks like new from the outside, and it is still part of a farm with a barn and sheds and a pond. The house stands at 3460 Upper Road, South Poultney, Vermont. It can be found on the map HERE

All four brothers worked in the slate quarry with their father from about the age of 8 or 9, or perhaps even younger. The first job they had was to call out when slate cars came around the corner so quarrymen wouldnt get run over. They also helped their father with the 60 acre farm. One family story records the fact that the brothers were able to hand walk the beam at the center of the barn, supporting their weight by pinching the beam with their fingers. They had phenomenal strength in any case, having worked both Slate Quarry and Farm from the youngest age. There were also two daughters born, Catherine and Margaret, who was born two weeks before her mother, also Margaret died. I cannot find a picture of her, but a picture of Catherine is on the Granville page, where she lived many years.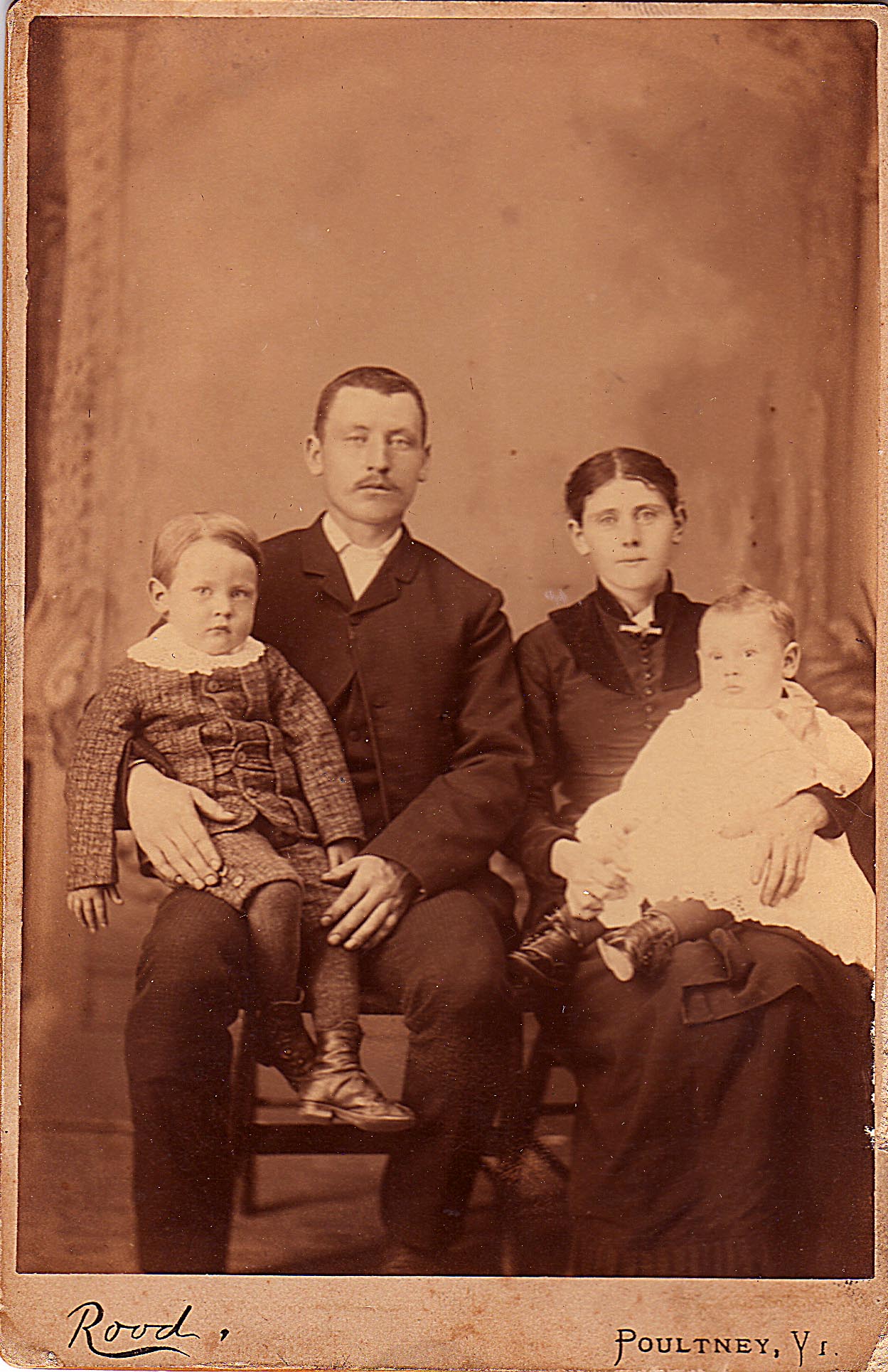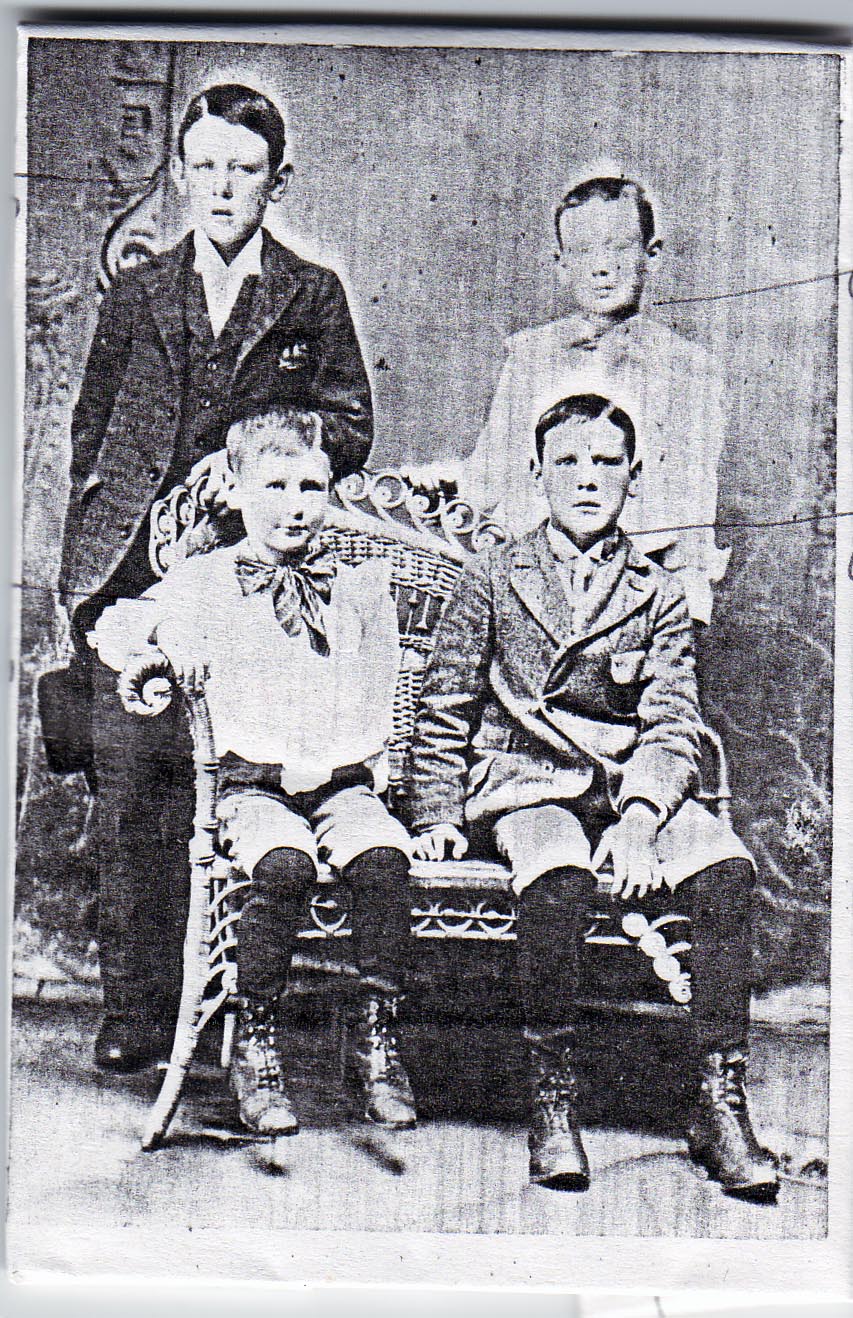 On the left is Studio picture of the family in 1887. Richard Griffiths, Wife Margaret, John, and Hugh Sr who was born in May of the same year in Poultney shortly after the family arrived from Wales.

On the right is a picture of the Four Griffiths Brothers in Poultney Vermont around 1895. Top left : John Top Right: Morris Lower Left: Richard (Dick) Lower Right: Hugh.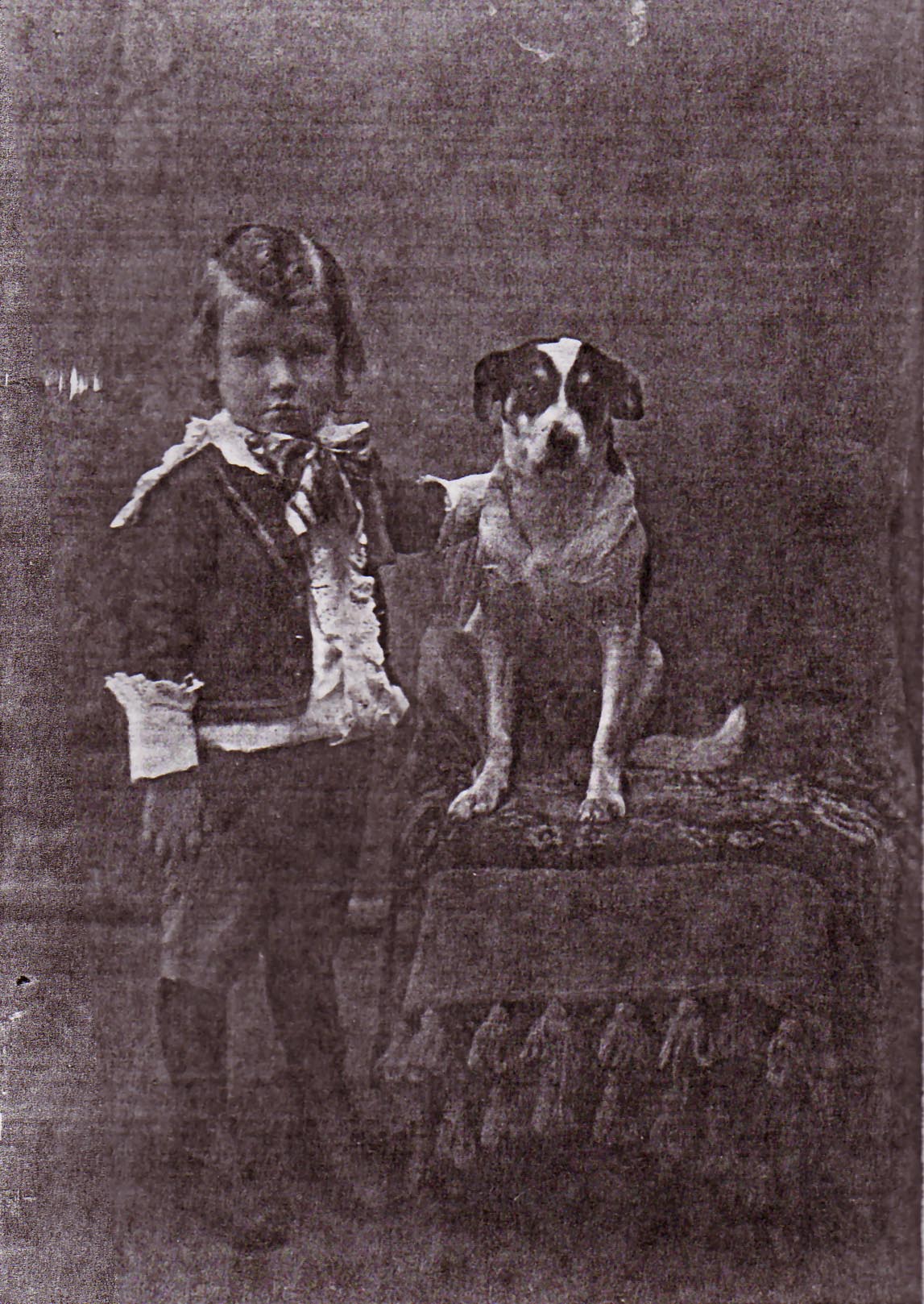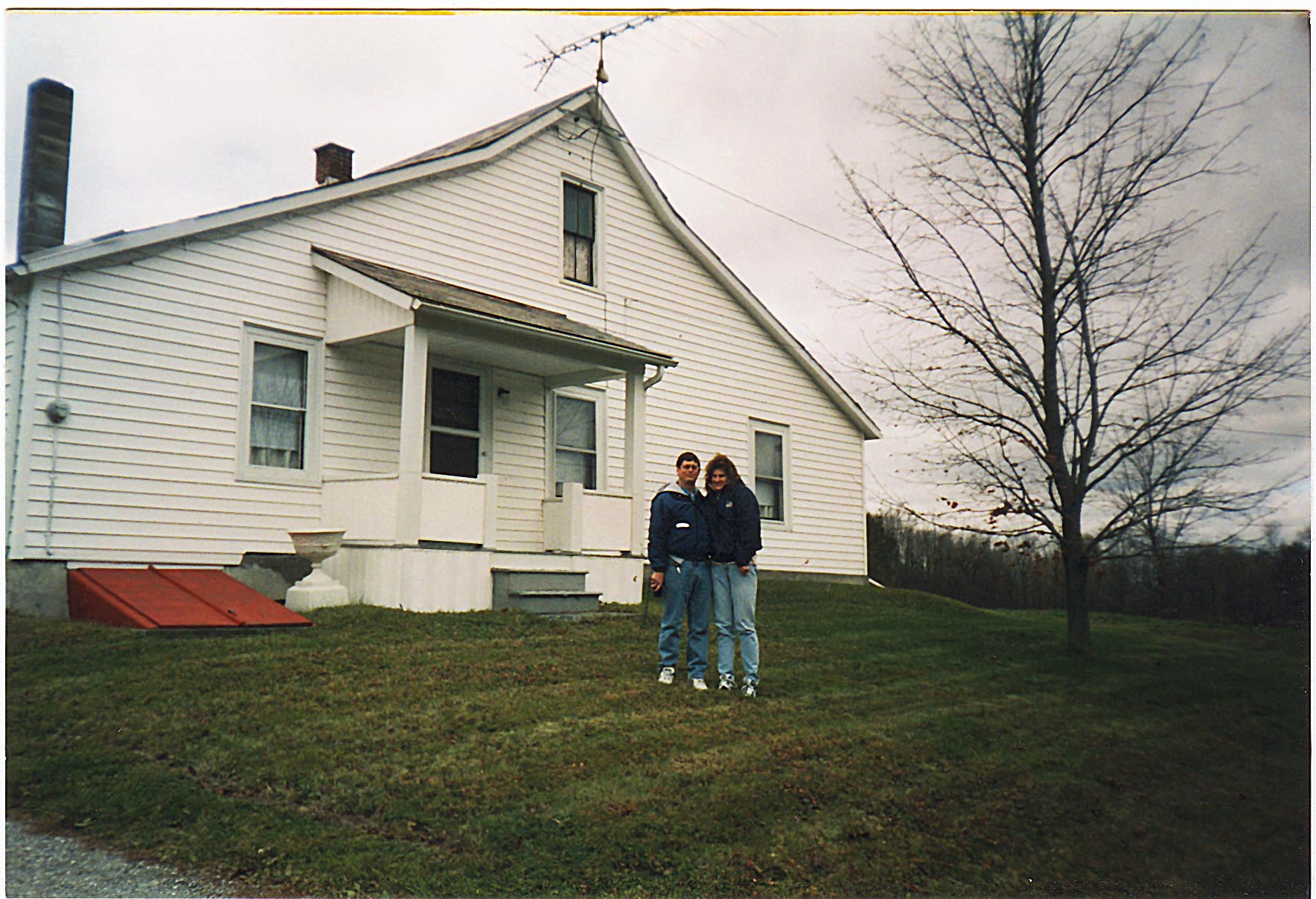 LEFT: Richard Griffith (b. 1893) and dog
RIGHT: Richard Griffith (b. 1958) and wife Kimberly in front of the same house his Great Grandfather bought when he moved to the United States in the 1880s. This picture was taken in October 2000. There have been four Richard Griffiths in four generations.